iSiteCMS - The Tagish Content Management Solution

iSite CMS for Intranet | iSite CMS Websites | iSite CMS Features | Key Benefits | Bespoke Systems
Tagish offer a varied Website Development Services. Users can create and manage Intranets, Internets and Extranets with ease and simplicity.
iSiteCMS Content Management System is the ideal solution to enable your organisation to easily create powerful, accessible, and highly usable websites, that allow effective and efficient communications with citizens and businesses.
Internet - ensure excellent, effective and efficient communications with your customers and all stakeholders through a dynamic and easy to manage website. Provide on-line shops and ensure that you feature highly in internet searches such as Google or Yahoo.
Intranets - give your staff access to a single authoritative source of information for your enterprise. Staff are empowered to keep the information up to date and collaborate with their colleagues in formal and informal ways to maximise the communication flow.
Extranets - provide secure collaborative areas for working across organisational boundaries ensuring that all stakeholders have access to the information they need when they need it.
Tagish hold an amazing working relationship with its iSiteCMS clients and continue this level of support with all of their new and returning customers.
Opens in a new window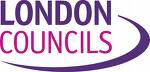 Opens in a new window

Opens in a new window

Opens in a new window

Opens in a new window

Opens in a new window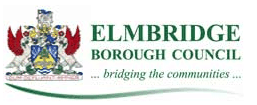 Opens in a new window

Opens in a new window

Opens in a new window